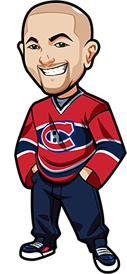 Written by Graeme on Friday, January 8th, 2016
Follow @BetNHL
Some interesting games last night.
The Florida Panthers continued their extremely impressive run. What was really good about that was they were up 2-0 after the 1st but kept it going and protected their lead well. That was a big test as overconfidence can become a factor. A little bit of luck was on their side but that's what it takes and it was nice to see some big saves from Luongo.
Capitals blew the Islanders out of the water, while Philly got a rather surprising win over the Minnesota Wild in what was a good game.
The Sharks continue to tank at home, losing 2-1 to the Red Wings who are looking pretty solid on the road.
6 games tonight but all teams playing have had at least one nights rest. Should be a good night of hockey. Let's see what we have today:
Blackhawks vs Sabres Betting Tips:
You have to go back to the last decade for the last time Buffalo beat the Chicago Blackhawks. They're on a bad run at the moment but being on the road will surely help. They'll throw caution to the wind tonight and they already average 2.71 goals per game on the road anyway.
The Blackhawks are looking pretty damn solid at the moment especially defensively. At home they can be extremely stingy when it comes to giving up goals. Actually at home they have the best record in the league, conceding just 1.55 goal on average per game.
Despite that – I think the feisty Buffalo Sabres will come to play and get out of this losing streak.
Over 5 goals.
Canada: 1.92 Odds at Pinnacle Sports.
USA: -115 Odds at Bovada.
Everyone Else: 1.92 Odds at Pinnacle Sports.
Predators vs Avalanche Betting Tips:
It's a big night for Nashville fans with the debut of Ryan Johansen. A new player in a squad always makes things interesting. I mean look at the Penguins at the beginning of the season – trying to get Kessel involved to the point it seriously hurt their offense. And they haven't had much time to practise.
These games are usually tight, and these two are just 2 points adrift and currently battling for the wild card spots. Avs have had a solid run – but it's one of those things where I look at it and I think Johansen gives the Predators the boost they need. They're a solid team and I like them to deliver tonight.
Predators to win.
Canada: 1.86 Odds at Bet365 (Americans: We recommend http://www.bovada.lv.
USA: -120 Odds at Bovada.
Everyone Else: 1.86 Odds at Bet365 (Americans: We recommend http://www.bovada.lv.
Oilers vs Lightning Betting Tips:
Starting to see the Oilers pick up form again and get confidence. They seem to be a team that this season are all about the confidence. At home against the Lightning – who have quite a few issues at the moment – and underdogs? Yes please.
Oilers to win.
Canada: 2.31 Odds at Sports Interaction.
USA: +125 Odds at Bovada.
Everyone Else: 2.30 Odds at Bet365 (Americans: We recommend http://www.bovada.lv.
1st Period Betting System:
(Experimental system – details)
A winning start last night, with the Panthers winning. Record: 1-1, +1.15 units.
No tips tonight.
OHL Betting Tips:
One OHL Betting Tip today which is Saginaw Spirit vs Niagara Ice Dogs Over 6.5. The last game between the teams only saw 3 goals, but the way Saginaw play at home make this a solid possibility. It's 1.80 odds for over 6.5.
Bet the OHL at:
Canadians: Bodog and 888 Sports.
Americans: Bovada.
Everyone Else: 888 Sports.
Weekly Chat with Sports Interaction:
We haven't did this in a little while – but each week we try and sit down with the online sportsbook Sports Interaction and discuss hockey with them. Get things from their perspective.
Here's this weeks:
BetNHL.ca: The talking point of the week is trades. The most notable is the Johansen trade. Thoughts?
Sports Interaction: We think in the short term, people will want to bet on the Nashville Predators. They are a team that will improve fast here because Johansen is a proven goal scorer and that's exactly what the Predators needed. It's also not like they gave blood to get him.
Their offensive lines are now a lot deeper and dangerous. Going the other way – Jones could be the #1 defenseman in the NHL eventually – but he needs more ice time and developmental time that he just wasn't getting in Nashville. The Jackets need defense and that will really help them but they still have more holes to fill.
BetNHL.ca: How about Drouins future? And the Lightning in general at the moment?
Sports Interaction: They were a team that were overvalued during the off season by everyone and we saw that represented with the betting action. They had that great run of course to the Cup but there are still a lot of issues with this team – specifically the status of Stamkos and you have to assume that creates a trickle-down effect. What they do with Drouin may be the defining point of their season. We think with all the uncertainty, people should stay away from the Lightning for the next little while.
BetNHL.ca: The Panthers. Can they keep going?
Sports Interaction: If they stay healthy, why not? It's all about Jagr, Juberdeau and Barkov – if one of them go out injured that would be a huge, huge loss. Also have to wonder if Jagrs legs will start to fade as the months roll by. But everyone is playing their part at the moment and the defense and Luongo have to be highlighted with just 2.1 goals per game allowed. Their betting value has dropped significantly of course because everyone likes to bet the team on a streak.
Thanks as always to Sports Interaction, Canadas #1 online sportsbook. If you're a Canadian, I'd highly recommend getting an account there especially for betting on games involving Canadian teams. More details.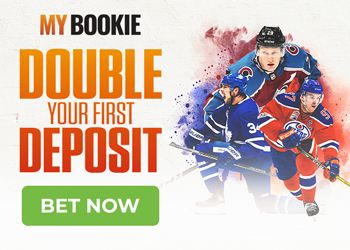 Follow @BetNHL
BetNHL.ca » Tonights Tips »