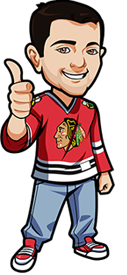 Written by Scott on Monday, December 23rd, 2013
Follow @BetNHL
Power is back on and not a moment to soon. Our whole area is covered in ice now from all the freezing rain we got over the last three days but power is back on so we can't complain. The little things you take for granted with power you miss so much without it.
Our last night of tips was on Saturday and we went 2-1. We tipped the Bruins -1.5 and they won 4-1 over the Sabres. We also tipped over 5.5 in the Flyers vs Jackets game and we won this easily when the Jackets won 6-3. Our loss of the night came when the Penguins won 4-3 but we had them -1.5. So a great night of tips before the storm stopped us from posting tips last night.
The BetNHL December Dynasty is updated. For people asking if they can enter the contest – unfortunately, it's too late now as you had to enter the beginning of December. You can read all about it here and we will be running another one down the road.
Graeme is currently leading in it with a win ratio of 85%, but he has 10 picks left to go so it's going to be interesting. Two other people have broken the 80% win ratio so far. See the leaderboard here.
A slow night last night with only two games. The Rangers beat the Wild 4-1 and the Canucks beat the Jets 2-1. Canucks goalie Roberto Luongo left the game near the end of the first period with an injury. No word yet on what he injured but let's hope he is back and healthy in time for the Olympics.
But tonight we have 14 games scheduled so it's looking to be a fantastic night of hockey before the NHL takes three days off for Christmas. The NHL resumes play on Friday, December 27th.
.
Here are the tips for Monday, December 23rd
Wild vs Flyers: Flyers To Win
The Wild are on a 2 game losing streak and it looks like that will stretch to 3 games after tonight.
The Flyers are at home and are in need of as many points as they can get. Both teams come into this game relatively healthy but you have to like the Flyers chances being that they are at home.
Bet the Flyers to win for 1.74 betting odds at http://www.5Dimes.eu for Americans(Need to register to see lines) and and http://www.Bet365.com for everyone else.
Penguins vs Senators: Penguins To Win
The Penguins are so deep that even an injury to Malkin won't slow them down.
Ottawa has been playing horribly as of late and they are now on a 3 game losing skid. Pittsburgh on the other hand is riding high right now they are on a 7 game win streak are 9-1 in there last ten games and have a 5 point lead over the Bruins for first place in the Eastern Conference.
Penguins have got this one. Bet the Penguins to win for decent betting odds of 1.80 at Bovada for Americans and http://www.Bet365.com for everyone else.
Devils vs Blackhawks: Blackhawks win in regulation
The Blackhawks have been playing their worst hockey of the year as of late and are now trailing the Ducks by one point for first overall in not only the Western Conference but the entire league
Expect a big bounce back game from the Hawks as they head into the break.
Terrible odds for a Blackhawks win of 1.45. But if you bet the Blackhawks to win in regulation the odds improve dramatically
Bet the Blackhawks to win in regulation for 1.76 betting odds at http://www.5Dimes.eu(Need to register to see lines)
Jets vs Oilers: Jets Win
Edmonton. What more can you say. They have all the young talent in the world yet can't win enough games to be taken seriously.
They are on a 6 game losing streak and are 2-7-1 in their last ten
The Jets haven't fared much better this year but are a much better team right now then the Oilers. Let's take advantage of the Oilers terrible play and bet the Jets to win
Amazing odds for a Jets win so bet the Jets to beat the Oilers for 2.00 betting odds at Bovada for Americans and http://www.Bet365.com for everyone else.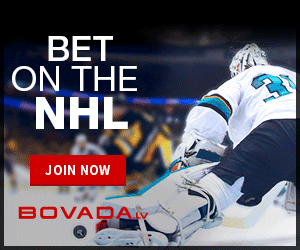 Graeme and I want to wish all of you and your family's a Merry Christmas or whatever you celebrate this time of year. We hope that everyone's holidays are great and we will be back with NHL tips on Friday.
Follow @BetNHL
BetNHL.ca » Tonights Tips »