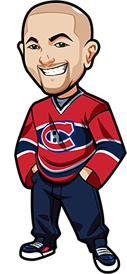 Written by Graeme on Thursday, February 6th, 2014
Follow @BetNHL
Well I'd say we got the value bet right, going with the Stars at 2.7 odds. Unfortunately they couldn't pull through, but it was a nice close one, and the right bet for value.
On the other hand, we won with our Away Goals bet. That one was over by the time the first game was done as the Penguins just destroyed Buffalo. I was going to tip Penguins in regulation last night – but Buffalo had pulled a few upsets this season and that one seemed ripe for the upset. 6 minutes in, Buffalo up 1-0 I was thinking "Man, here it is" but nope – Penguins absolutely destroyed them for the nice 5-1 victory, and our Away Goals bet won.
Before I get into the tips for February 6th, 2014 we wrote two articles last night.
Scott wrote a review of Don't Call Me Goon. This is a great book that I gave him for Christmas. If you're a fan of hockey fights, it's worth picking that one up.
We then worked together on an Olympics 2014 Hockey Betting Props article, going over some props available at Bovada. We're so excited for the Olympics starting – especially the hockey.
Of course there's another reason – it's absolutely bloody MENTAL over there. There was a great article on the conditions the press were staying in. Some of it is just media hyperbole of course, but with the homophobia and potential terrorism attacks, it's going to be an interesting olympics.
This is apparently the bedroom for part of Team Canada: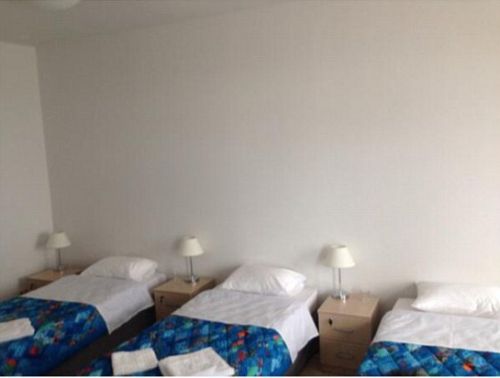 Lovely.
.
Alright, let's get on with the NHL Betting Tips:
Capitals vs Jets: Jets to Win
Jets are the underdogs here, at 2.15 odds. Washington are struggling at the moment, while the Jets are on a great run knowing the Stanley Cup Playoffs is an actual possibility this year.
Winnipeg are killing it on the road at the moment. They've won 5 of their last 6 with the only loss being against the Sharks. They've tightened up at the back. Washington are all over the place at the moment hammering in 6 goals against the Red Wings then coming up blank against the Wings.
Last time these two played it was a tight game with the Jets having a lot more shots and solid attempts. The big concern is the Capitals PP but Jets have been improving on the PK.
Go with the Jets to win at Bovada.
$25 risk free bets on player prop, in-game bet and $50 risk free mobile bet. Available for NEW customers only at BetOnline.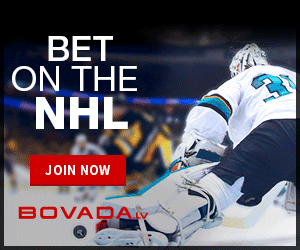 Habs vs Canucks: Habs to Win In Regulation
You could play it safer and go with the Habs to win including overtime and a shootout. 1.68 odds at Bovada for that.
I'm going to go with Habs winning in regulation though – 2.10 odds for that one. The Canadiens match up well with the Canucks and last time out beat them 4-1. Montreal have been up and down, but they looked like they found their form when we backed them against the Flames a few nights ago, and I like them to do the same here.
Go with Habs in Regulation at Bovada.
Blue Jackets vs Kings: Blue Jackets to Win
You just can't pass up the value on this one. The hot Blue Jackets against the cold Kings, and we're getting 2.35 odds on the Blue Jackets to win. And that includes overtime and shootout.
Columbus are really coming together at the moment, playing really well as a team, and honestly I'd expect them to be the favourites here.
Don't have a choice on this one – back the Jackets to win at Bovada.
$25 risk free bets on player prop, in-game bet and $50 risk free mobile bet. Available for NEW customers only at BetOnline.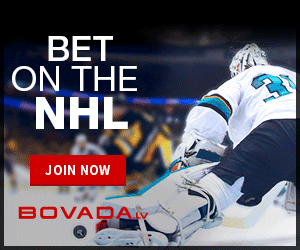 Follow @BetNHL
BetNHL.ca » Tonights Tips » NHL Betting Tips for February 6th, 2014