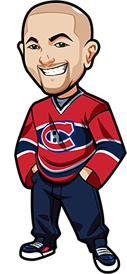 Written by Graeme on Friday, October 25th, 2013
Follow @BetNHL
Sorry about the delay in tips today. We weren't able to get together in the morning to talk about the tips, but we managed to make it out to Boston Pizza for lunch and to go over some hockey.
So yesterday wasn't a good day for tips, but a great day for the Bodog Divisional Dynasty. We won both our bets in that of the Nashville Predators and Dallas Stars.
Unfortunately, we went 0-3 in the tips. Oilers outshot the Capitals but could get by Holtby only once, and the Devils did a great job against the Canucks. But it was the goaltenders curse again, this time with Luongo coming up huge and screwing us out of the win there.
The less said about Rangers vs Flyers the better. It felt like a game from the twilight zone. Both these teams promise so much but are delivering so little. Must be tough being a fan of either of them at the time.
Okay so in the spirit of Canada, we hit up two Canadian restaurants today. First was Boston Pizza(Yes, they're Canadian) where we split some boneless wings and had a pulled pork sandwich each: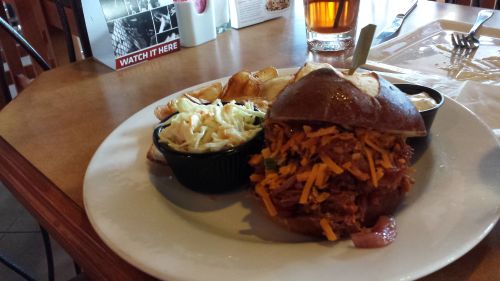 Then it was over to Tim Hortons for a couple of ice caps: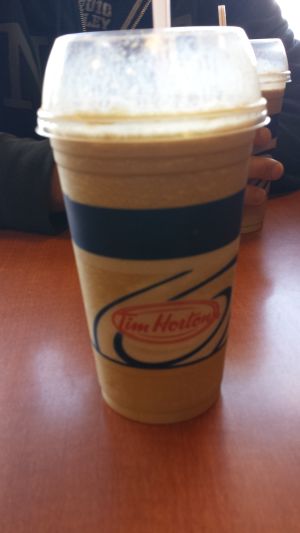 And now, fueled with greasy food and caffeine, it's time to cover the tips:
Bodog Divisional Dynasty: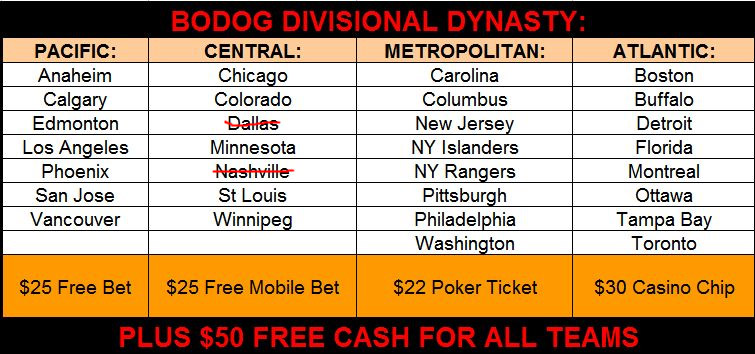 For all the details on it, please see this page.
Tonight we are taking the Avalance and the Senators. Ottawa are running high after their Detroit victory against the Ducks who got hammered last night and the Sens schedule isn't pretty after this. Colorado are obviously killing it at the moment and now Cam Ward is out? Yeah. This is the easiest bet we'll make for all of the dynasty.
Head on over to Bovada. That's an awesome price and one we'd be crazy not to take advantage of. We haven't picked them yet in the Divisional Dynasty either so you can scratch that one off if you want.
Avalanche vs Hurricanes: Avs -1.5
The odds aren't great on this one at -1.5. But the Avs have won 8 games – 5 of them by 2 or more goals. Against teams like Washington and Boston. Then they've got single goal wins against the Penguins.
Carolina have been sloppy all season, are without Ward and played last night? Really a no-brainer of a pick.
You can bet this at Bovada and knock it off the Dynasty challenge. I also want to mention that you can choose additional puck line at Bet365 (Americans: We recommend http://www.bovada.lv and can bet the Avs at -2.5 at 3.6 if you want or -2 at 3.10 odds. Something to think about.
Ducks vs Senators: Sens to Win
Ottawa are riding high after their game against Detroit. They're very confident going into this one. The Ducks played last night and got absolutely DESTROYED by the Habs. Yes, I'm biased but it was wonderful stuff!
Anaheim have had a rocky start to the road games. And really this is a huge game for Ottawa with matchups against Chicago and San Jose next.
We like the Senators to keep the momentum going and pick up the win. 1.66 odds at Bovada.
Follow @BetNHL
BetNHL.ca » Tonights Tips »