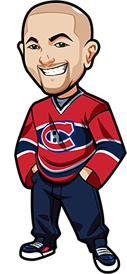 Written by Graeme on Saturday, November 30th, 2013
Follow @BetNHL
I was all set last night for a nice night of hockey. Had a 12 of Keiths beer, my Habs on the TV who are on a good run plus Leafs vs Sabres – perfect. Unfortunately I forgot my 6 year old daughter was having a sleepover here. So instead of watching Montreal vs Washington I was stuck watching My Little Pony. Ugh. If we have any bronies as followers – sorry, just not my cup of tea!
I did manage to catch the Blackhawks game though, our only winner of the night. Holy crap that shootout. There comes a point during a lengthy shootout where you actually stop caring if you win or lose – when the defenseman are stepping up you're just willing it to be over.
So it's November 30th and tomorrow the December Dynasty starts. We are very excited about that – you have until December 4th to get your picks in. If you haven't yet – head on over to the contest page and do just that.
I'm sending my wife and kids off to watch the movie Frozen this afternoon. I'm going to sit down and watch the Canucks vs Rangers game, have a beer or two and get the contest all set up with the list of entrants. Looking forward to it – and I'm actually hoping one of you bastards go on a huge winning streak to make it really exciting.
So sign up now.
Feels like practically every NHL team is playing tonight! So many games man, I love Saturdays. On with the NHL Betting Tips for November 30th, 2013:
Grand Salami: Under 59.5
This bet can only be placed at http://www.5Dimes.eu(Need to register to see lines).
The Grand Salami is the total amount of goals that day. And I see a lot of tight games today. I can see the line floating around at about 55 or 56 goals today. I'd take the Under here in Saturdays entertainment bet.
Ducks vs Sharks: Over 5
This is the only game tonight honestly where I think "Yep, lot of goals in here". You have some on fire forwards in the likes of Getzlaf, Penner, Bonino, Burns and Thornton. All these guys have been heating it up in the last couple of games.
Fredrik Andersen has been great for sure – but I just see this game with a lot of shots and all offense-orientated. Burns is hopefully going to be playing tonight, and Kolvu is back for the Ducks and giving them a lift. We have two very confident offenses, and I like betting the over here. The Over/Under line is currently set for 5 which is a steal, and you can also go to http://www.5Dimes.eu(Need to register to see lines) and adjust the line for 5.5 for better value if you wish.
Kings vs Flames: Flames +1.5
For this bet, we are taking the Flames +1.5. That means if they lose 3-2, the actual score would be 3-3.5 (as 2 plus 1.5). Basically at the end of the game, you add +1.5 goals onto the Flames score.
The odds for this one are crazy. Yeah Kings should be favourites but 1.34 odds? Way too heavy favoured. Yeah Flames are injury plagued – yeah Scrivens is killing it – but the Flames have been fantastic this season at keeping games tight. Barely lost to Chicago, took Panthers, Blue Jackets and Jets to overtime.
Maybe this will be one of those tips where I'm sitting here with egg on my face tomorrow when the Kings rout the Flames in a revenge victory. But despite the injuries, I like the Flames +1.5 at http://www.5Dimes.eu(Need to register to see lines) for 1.8 odds.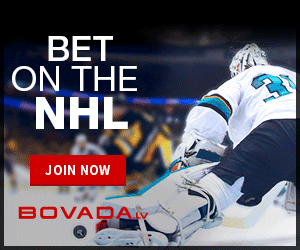 Follow @BetNHL
BetNHL.ca » Tonights Tips »