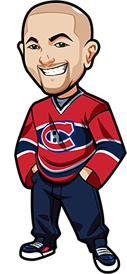 Written by Graeme on Saturday, January 22nd, 2022
Follow @BetNHL
Hi all,
Well the Detroit Red Wings lost last night in OT but boy did we get our money's worth eh?
That was an absolutely thrilling game and extremely competitive. When Bertuzzi scored late in the third it was looking good. Stars pulled their goalie though and were able to find the net. That's only the 3rd time in 19 attempts that the Stars have had an empty-net goal.
The game went to OT, Stars got a PP and that was enough. Stars have shown a lot of fight on the road the last couple of games which is interesting.
A lot of upset gamblers this morning it looks like. I gave a warning yesterday about that whole Panthers and "free money" thing I was seeing from yesterday. Many people who backed them -1.5 and in regulation. Also a lot of people lost big on Tampa. I'm always hesitant to back the road team in those late West Coast games unless I have really sound reasoning.
The thing is – it's fine to be super confident in a team. But that's where bankroll management must come into play. I've written a couple of articles on it – here and here.
But as I mentioned yesterday – I generally bet with a 1-3u bankroll management system. I go lower for bets I don't feel confident about winning, but feel they are +EV. I actually have a special 5u amount that I only roll out for games I feel extremely confident about.
Even if I lose on those, it's still only 5u out of a 100u bankroll, not the end of the world. As opposed to those who bet way more than they could afford on the Panthers/Lightning yesterday and are posting about quitting gambling forever today etc.
I should also note I haven't raised my units in forever so my NHL bankroll is set at 200 units and I withdraw any profit every two months. Also we will not be doing unit sizing for the betting tips. We experimented with that for a season or two previously and hated it. We did 0.5, 1 and 2u systems but there's a big mental block between betting and tipping, and we both kept reverting to 0.5u. We feel a lot more confident with betting now – and are getting better returns we feel – when tipping based on a flat betting system.
Big Saturday slate as per usual. Let's see what we got:
Sabres vs Flyers:
Flyers favourites here. It's probably not the worst spot to back Buffalo. But I mean how can you back a team who have lost 9 in a row at home, when they are at home? Early games always put me off too – I never feel they have the same atmosphere. I think if this was a later game, I'd take Buffalo.
As it is I think at 2.20 odds, Sabres are a decent enough value play as this has to be close to a coinflip.
Bruins vs Jets:
Bruins come in off that big 4-3 win over the Caps. Jets last time out lost to the Predators.
Bruins are pretty decent favourites. No Marchand though. Such a key player and I'm hesitant about the Bruins this season. I think they win here despite Marchand but I'm going to pass on this one.
Rangers vs Coyotes:
Rangers come in on a B2B after that tough loss to the Hurricanes. They have had a couple of good bounce-back results lately. Coyotes had a good run crushed last night on the road to the Islanders.
Rangers are heavy favourites so it would have to be the handicap. Their covering that isn't too bad. Coyotes lose by 2+ enough too.
Vejmelka in net for the Coyotes. He has some really good road stats for save percentage etc but I think that's pretty much due to that Leafs game where they hit about 500 shots on net against him.
With an empty net, Coyotes have a very low success rate. Rangers meanwhile have an excellent 9/21 record of scoring against an empty net.
Coyotes do come in with a better record right now. But if we go back to say the first of January and look at the metrics – well actually, there's a bit of a cause for concern there. Coyotes are 2nd worst in most of them but you know who is right behind them in most categories? The New York Rangers. Welp.
So look here's the deal with this one – by the advanced metrics, this is actually a skip and you wouldn't even want Rangers in regulation. But they have shown to be a good bounce back team and I'm going to back that and just hope it's not another Coyotes/Leafs affair.
Rangers -1.5 if Shesterkin is in net
Canada: 1.89 Odds at Casumo
USA: -118 Odds at BetOnline.
Everyone Else: 1.89 Odds at Casumo
(Odds correct as of 2022/01/22 10:18:23 AM EST but are subject to change.)
Devils vs Hurricanes:
Rested but horrible Devils team, against a Canes team who are rolling freaking hard right now.
If taking the Hurricanes, it'd have to be in regulation. There's not lots of back to back data on the Canes this year but it's eh.
Canes not sure who will be in net yet. I don't know – this one just has my upset sense tingling. I'm going to pass on this one. Just feels there are better spots.
Avalanche vs Canadiens:
You'd have to bet Avs -2.5 here for any value against last years Stanley Cup finalists.
Sigh.
Avs don't cover that as much as you like. Habs do lose to it enough although you have to like their last couple of results. I also thought the Avs performance against the Kings was suspect, regardless of the result.
No bet.
Capitals vs Senators:
Man it's a rocky time for the Caps at the moment. One regulation win in their last 8 games. No surprise, big favourites against the Sens.
Sens though have closed a few games nicely lately. That third period could be electric as Caps are a Top 10 team for goals in the third.
Oshie out for the Caps as well as Orlov. Sheary may be back. I thought the over might be a good spot here but the sportsbooks agree with me as it's set at 6.5. The last few between these two have been really high scoring too.
Despite their recent troubles, it does seem a good spot for the Caps. Especially with a trifecta of home games with Knights and Sharks next. Should drive them on here to get it off to a good start and try and right the ship.
Caps in Regulation
Canada: 1.76 Odds at Bet365 (Americans: We recommend http://www.bovada.lv.
USA: -140 Odds at BetOnline..
Everyone Else: 1.76 Odds at Bet365 (Americans: We recommend http://www.bovada.lv.
(Odds correct as of 2022/01/22 10:18:23 AM EST but are subject to change.)
$25 risk free bets on player prop, in-game bet and $50 risk free mobile bet. Available for NEW customers only at BetOnline.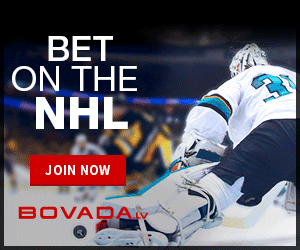 Islanders vs Leafs:
Ooof. The Leafs aren't exactly killing it at the moment while the Islanders are ticking. This is a tricky one though. You have to wonder how the extended road trip is affecting the Leafs. While results wise they could be better – overall they are still excellent this season.
I'm surprised at what big underdogs the Islanders are. I guess they're on a B2B as well.
This is a very easy no bet for me. Especially wifh Leafs playing Mrazek. Who knows if he steps up or just lets them in.
The over/under at 5.5 is tempting but so many Islanders games go under.
Actually I think that's gotta be a play. Leafs aren't showing the same jaded performances that have rocked them the past few seasons. I like to think after that Rangers game they come out firing. Yeah they had troubles against the Coyotes but not so against Rangers/Blues.
These two played here back in November and Leafs won 3-0 but Islanders are a different team since then.
Over 5.5 Goals incl OT/SO
Canada: 2.07 Odds at BetOnline.
USA: +107 Odds at BetOnline.
Everyone Else: 2.07 Odds at BetOnline.
(Odds correct as of 2022/01/22 10:18:23 AM EST but are subject to change.)
Predators vs Red Wings:
I don't bet the Preds.
Wild vs Blackhawks:
Never a fan of these types of games. Wild in regulation is probably fine. I didn't really see anything from last night to suggest otherwise. Just always feel iffy in spots like this.
Oilers vs Flames:
No bet here. I'll be up late for NFL & UFC so I'll throw this on and probably bet the over 6, and hope for a classic Battle of Alberta.
Sharks vs Lightning:
Tampa solid enough bounce back team. After last night I won't consider taking them in regulation though, specially on the road in a back to back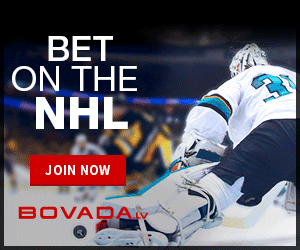 .
Follow @BetNHL
BetNHL.ca » Tonights Tips »