NHL Schedules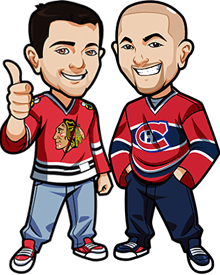 Welcome to our NHL Schedules page. We've got the NHL schedules here for you for the rest of the 2013 season.
All of our schedules are available by month, and are in timezone format. We've went with the six major timezones in Canada, which are PST, MST, CST, EST, AST and NST.
We've also made these NHL schedules printable and downloadable, so if you're looking for printable NHL schedules in a particular timezone then you've came to the right place!
Simply click the schedule that you need, then copy and paste it into a text document and hit print, and you're good to go. If you need it in PDF format let us know and we'll see about converting it and uploading it.
Below are the NHL 2013 Schedules sorted by month and then timezone in alphabetical order – just click the timezone schedule that you need:
NHL 2013 March Schedule:
NHL 2013 April Schedule:
BetNHL.ca » NHL Schedules