OHL Betting Tips, Olympic Hockey Betting – Non-NHL Tips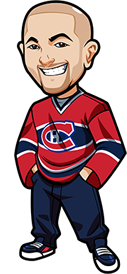 Welcome to the other tips section of BetNHL.ca. Within this section you will find hockey tips for everything BUT the NHL.
For example – this is the section currently for both Olympic Hockey Betting Tips and OHL Betting Tips. We may start adding AHL Betting Tips and CHL Betting Tips and more in the near future as well.
However right now our main focus is OHL Betting Tips and Olympic Hockey Betting Tips.
First of all – here are the last 5 posts within this section:
Please note we have more OHL Betting Tips than are listed above. See below for more information on that.
Now a couple of things to note:
OHL Betting Tips:
We don't always post our OHL Betting Tips in a separate post. The reason for that is we have tons of subscribers purely for the NHL Tips, and we don't want to piss them off with all these betting tips for a league they don't care about!
So if you want the OHL Betting Tips, be sure to pay attention to the NHL Tips each day. Subscribe to them. That wa you won't miss them, because the OHL Tips will be contained within the NHL Tips articles sometimes, at the end. It just depends how much we have to write about.
2014 Olympics Hockey Betting Tips:
The Olympics 2014 is almost upon us, and with that comes hockey. Awesome, awesome olympic hockey. Go Team Canada!
We will be providing daily Olympic Hockey Betting Tips when the Olympics 2014 arrives. In the meantime we will cover any futures. For example here is our article on who will win the 2014 Hockey Olympics.
We will cover lots of futures and props as the 2014 Olympics comes closer, so be sure to stay tuned to BetNHL.ca for all of your Olympic Hockey Betting.
BetNHL.ca » OHL Betting Tips, Olympic Hockey Betting – Non-NHL Tips