OHL Betting Tips, Olympic Hockey Betting – Non-NHL Tips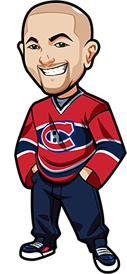 So I'm actually not sure why you're here – I don't think it's even linked anywhere on the site. Must be from a search engine or something.
Anyway this page was going to cover the non-NHL tips such as OHL, Olympics etc.
However with no Olympic hockey in the near future we won't be covering that. And we just merge our OHL, WHL and AHL tips with the regular NHL Tips.
So yeah – this is basically just a big archive now of when we planned to expand. Now we just keep them with the NHL Tips.
Here's a list of the old articles that were within this section:
First of all – here are the last 5 posts within this section:
Please note we have more OHL Betting Tips than are listed above. See below for more information on that.
Now a couple of things to note:
OHL Betting Tips:
We don't always post our OHL Betting Tips in a separate post. The reason for that is we have tons of subscribers purely for the NHL Tips, and we don't want to piss them off with all these betting tips for a league they don't care about!
So if you want the OHL Betting Tips, be sure to pay attention to the NHL Tips each day. Subscribe to them. That wa you won't miss them, because the OHL Tips will be contained within the NHL Tips articles sometimes, at the end. It just depends how much we have to write about.
2014 Olympics Hockey Betting Tips:
The Olympics 2014 is almost upon us, and with that comes hockey. Awesome, awesome olympic hockey. Go Team Canada!
We will be providing daily Olympic Hockey Betting Tips when the Olympics 2014 arrives. In the meantime we will cover any futures. For example here is our article on who will win the 2014 Hockey Olympics.
We will cover lots of futures and props as the 2014 Olympics comes closer, so be sure to stay tuned to BetNHL.ca for all of your Olympic Hockey Betting.
BetNHL.ca » OHL Betting Tips, Olympic Hockey Betting – Non-NHL Tips